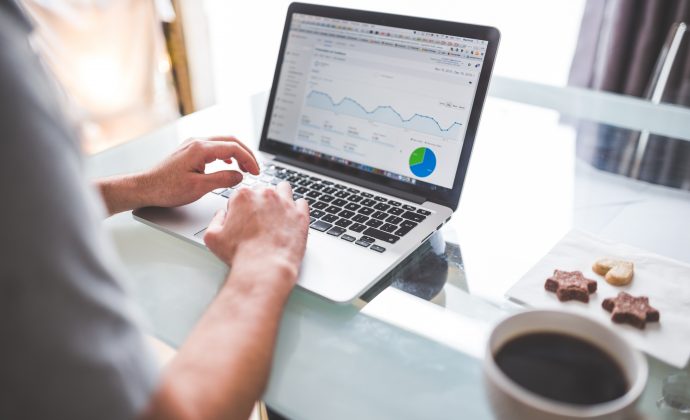 4 tips for marketing your new farm diversification project online
With more and more farmers are turning to diversification practices like holiday lets and farm shops, it's never been more important to allocate some of your resources to create a good marketing strategy that will help you stand out from the crowd. Jonathan Birch is Creative Director at the digital marketing agency Glass Digital. Here, he shares what you can do to help get the word out about your new farm diversification project online.
In today's tough agricultural climate, many farmers are turning to diversification to top up their incomes. The most common — and lucrative — strategies usually involve repurposing existing farm resources to open new revenue streams, like breeding exotic livestock, selling artisanal produce in a farm shop, or even offering experience days on a working farm for the general public. All of these can be very successful business models — but only if you have a solid marketing plan to publicise them.
Fortunately, the internet has opened up all sorts of new marketing channels in recent years, many of which can be very effective for getting the word out about your offerings. Plus, modern consumers are increasingly relying on search engines to find everything from holiday cottages to alpaca hikes, and that means a good Google ranking is essential if you want to attract a steady stream of customers all year round.
In this article, I'll share four strategies you can use to help boost your online visibility and rank for your key terms.
1. Research your competitors
As with any marketing strategy, the best way to start your online campaign is by doing a bit of research into your competitors. One simple way to do this is to search for your business type and location in Incognito mode on Google — like "holidays cottages in Hertfordshire", for instance — and seeing what results appear in the top three. Generally, these sites get the most clicks, so these will be your competitors on the search engine results page (or SERP, as it's called within the industry).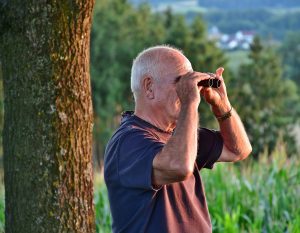 Next, take a closer look at your competitors' websites. This is a good opportunity to get some inspiration for your own marketing strategies and website — after all, your competitors must have done a few things right to get those top positions. What sort of web platforms are they using? What is the interface and structure of their sites like? Is there anything you think they're missing, e.g. is the contact info easy to find, or is the booking system a bit confusing?
Once you've conducted your research, you can then set about creating a strategy for your own site, imitating any aspects you think your competitors are doing well and improving on areas where you think they're lacking. This will allow you to create a site that's going to rank well and drive sales and bookings.
2. Get a separate site for your diversification project
When you diversify into a new stream of revenue, it often means that you're going to have to start targeting a whole new audience — probably one that's very different to your usual agricultural customers. So, it only makes sense for this to be reflected in the design and content of your website.
Creating a separate website for your new diversification project will allow you to completely focus on your new target audience. Additionally, it will make the process of optimising your site for search engines much easier, as it will be clearer to Google what the purpose of your site is.
When creating a website for your new project, there are a few key things to bear in mind. If you want your site to perform well on the SERPs, it needs to be:
Logically structured and easy to navigate. Users should be able to find any information they need as quickly as possible, with clear menus, headers, and footers containing links to key pages, like contact and delivery info.
Well designed and attractive to look at. Use consistent branding and professional photography.
Fast to load. People have very little patience when it comes to browsing, and if your site doesn't load quickly enough, they'll likely click back onto the SERP and visit a competitor site instead.
Responsive on mobile. Mobile search accounts for a bigger share of online traffic than ever before, so you want to make sure the mobile version of your site is just as good as your desktop one.
3. Optimise your site for your top keywords

Once you have a slick website up and running, you can begin to optimise it for your target keywords. The aim of this is to use certain keywords and terms in your onsite content to help Google work out what a particular page is about, which in turn can help you to rank for that keyword. So, if you're diversifying into exotic livestock, you'll want to rank highly for terms like 'alpaca trekking near [location]', for example.
The best way to find the most popular keywords is by using industry-standard tech tools, which can be quite pricey for smaller companies. Additionally, optimisation strategies can be complex, and the algorithms that search engines use to decide which content to rank is changing all the time. So, if you're serious about ranking well for your key terms, it may be more cost-effective to enlist the help of an SEO professional or agency to help you optimise your onsite content.
4. Optimise your Google My Business listing, and get listed on other directories
Lastly, you'll want to complete and claim your Google My Business listing. This is a profile that Google offers to help businesses improve their visibility and engage with customers online. And, best of all, it's free to use.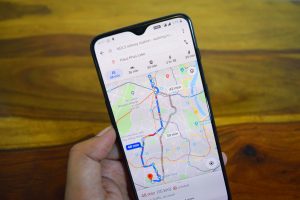 There are several benefits to completing your My Business profile. For one, it will ensure your new venture appears on Google Maps, which can be very useful for your customers when you're in a hard-to-find location out in the country. Plus, it also helps to make your new website look more legitimate and credible to Google, which will help to boost your rankings for those key terms I mentioned earlier.
It may also be worth getting listed on sites like TripAdvisor and Yelp, especially for holiday lets, cafés, experience days, or any other business where customers might want to share a review of their visit. Of course, there's an element of risk in this, as negative reviews can discourage potential customers. But, if you're confident in the standard of your service, it can be a great way to drive new bookings and increased footfall.
Nowadays, the first place most modern consumers will turn to if they want to find a holiday cottage, farm shop, or experience day near them on the internet. So, digital marketing is likely to be one of your most valuable tools for attracting customers to your new farm diversification project. Try using a few of the tips I've shared here, and you should stand every chance of success.