The People
Explore our advice, tips and tools on taking care of those involved in your farm business.
"Management is nothing more than motivating other people" Lee Iacocco
Why should you consider everyone on farm?
When hearing the words human resources, you would be forgiven for thinking solely of those who work on the farm. In fact, human resources encompasses all the people who interact with your farm business. This includes family members, business partners, employees, contractors, veterinary professionals, consultants, suppliers and the local community.
Other people can have significant influences on your farm's performance. Ask yourself how often have you received and implemented advice from a supplier, if your workers are skilled enough to do the tasks you wish to delegate or even to run the farm in your absence. What happens a death or serious of a key worker? This is a personal loss but also a significant loss to the business. Of course, with most farms in this country, there are family related issues we have to deal with. For example, what would happen if your son or daughter's marriage failed?
What about the welfare of the workers on your farm? Are they fairly represented and content in their work. Do you include them in key decisions? Developing the right relationships with co-workers may be the key to unlocking some of the issues that are affecting your happiness and your profitability.
What about the general public? Increasingly farming is under public scrutiny. What is your attitude to, and the implications of, people traversing your farm via public rights of way. Are there opportunities to welcome visitors on to your farm? Do you fully understand the benefits, for example in terms of income generation, and the risks, such as biosecurity?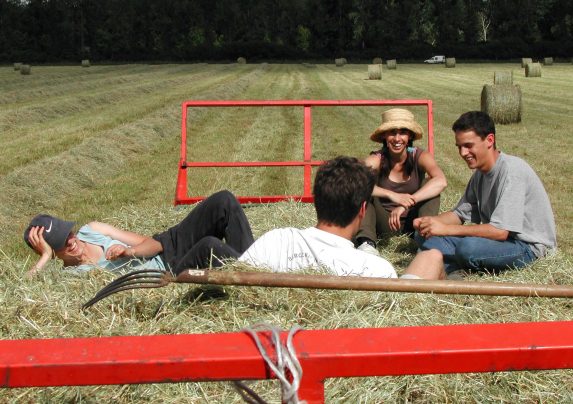 To run a productive farm, and to safeguard its future, we need to utilise the talents and passions of those around us. This is achieved though effective communication, training, collaboration, delegation and autonomy.