Fertiliser use on grazing livestock farms
Savings made on fertiliser without reducing production can have a significant impact on the bottom line.
In 2016/17 fertilisers made up 17-22% of a conventional grazing livestock farms total variable costs in the south west (FBS, 2018). How does your farm compare to the table on the right of the page?
The cost of fertilisers in the UK have also risen further and faster than prices on the international market (NFU, 2015).
Fertilisers also have environmental implications. Before the introduction of Nitrate vulnerable Zones in 2002, 70% of nitrate present in England's freshwater originated from diffuse pollution from agricultural land. Although reduced, diffuse nitrogen pollution from agriculture remains a significant issue (Doring et al, 2013).
It is estimated that in the UK the annual cost of diffuse pollution from agricultural is £238 million (Jacobs UK Ltd 2008, Natural England, 2014)
Enterprise
Fertilisers Percentage of total Variable costs

(£ per farm hectare)

Average
Premium
Dairy
9%
9%
Lowland cattle and sheet farms
18%
18%
SDA cattle and sheep farms
17%
LFA cattle and sheep farms
17%
19%
Mixed cropping cattle and sheep farms
22%
Organic dairy farms
1%
Organic lowland cattle and sheep farms
3%
External Resources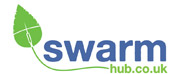 The SWARM Knowledge Hub is a resource management web information service for farmers and growers in south west England.
The Farm Crap App helps farmers and growers value the nutrients found in organic manures.
References
Doring, T.F., Baddeley, J.A., Brown, R., Collins, R., Crowley, O., Cuttle, S., Howlett, S.A., Jones, H.E. McCalman, H., Measures, M, Pearce, B.D., Pearce, H., Roderick, S., Stobart, R., Storkey, J., Tilston, E.L., Topp, K, Watson, C. Winkler, L.R., Wolfe, M.S. (2013)  Using legume-based mixtures to enhance the nitrogen use efficiency and economic viability of cropping systems. Available at https://www.agricology.co.uk/resources/using-legume-based-mixtures-enhance-nitrogen-use-efficiency-and-economic-viability (Accessed 9th February 2019)
Farm Business Survey. 2018. Farm Business Digest South West England. Rural Business School
Fezzi, C., Rigby, D., Bateman, I.J., Hadley, D. and Posen, P., 2008. Estimating the range of economic impacts on farms of nutrient leaching reduction policies. Agricultural Economics, 39(2), pp.197-205.
Grace, C., Boland, T.M., Sheridan, H., Lott, S., Brennan, E., Fritch, R. and Lynch, M.B., 2018. The effect of increasing pasture species on herbage production, chemical composition and utilization under intensive sheep grazing. Grass and Forage Science, 73(4), pp.852-864.
Jacobs UK Ltd. 2008. Environmental Accounts for Agriculture: Final Report. Report to Department for Environment Food and Rural Affairs, Welsh Assembly Government, Scottish Government, Department of Agriculture and Rural Development (N. Ireland). London, Jacobs UK Ltd. SFS0601.
Nyfeler, D., Huguenin‐Elie, O., Suter, M., Frossard, E., Connolly, J. and Lüscher, A., 2009. Strong mixture effects among four species in fertilized agricultural grassland led to persistent and consistent transgressive overyielding. Journal of Applied Ecology, 46(3), pp.683-691.